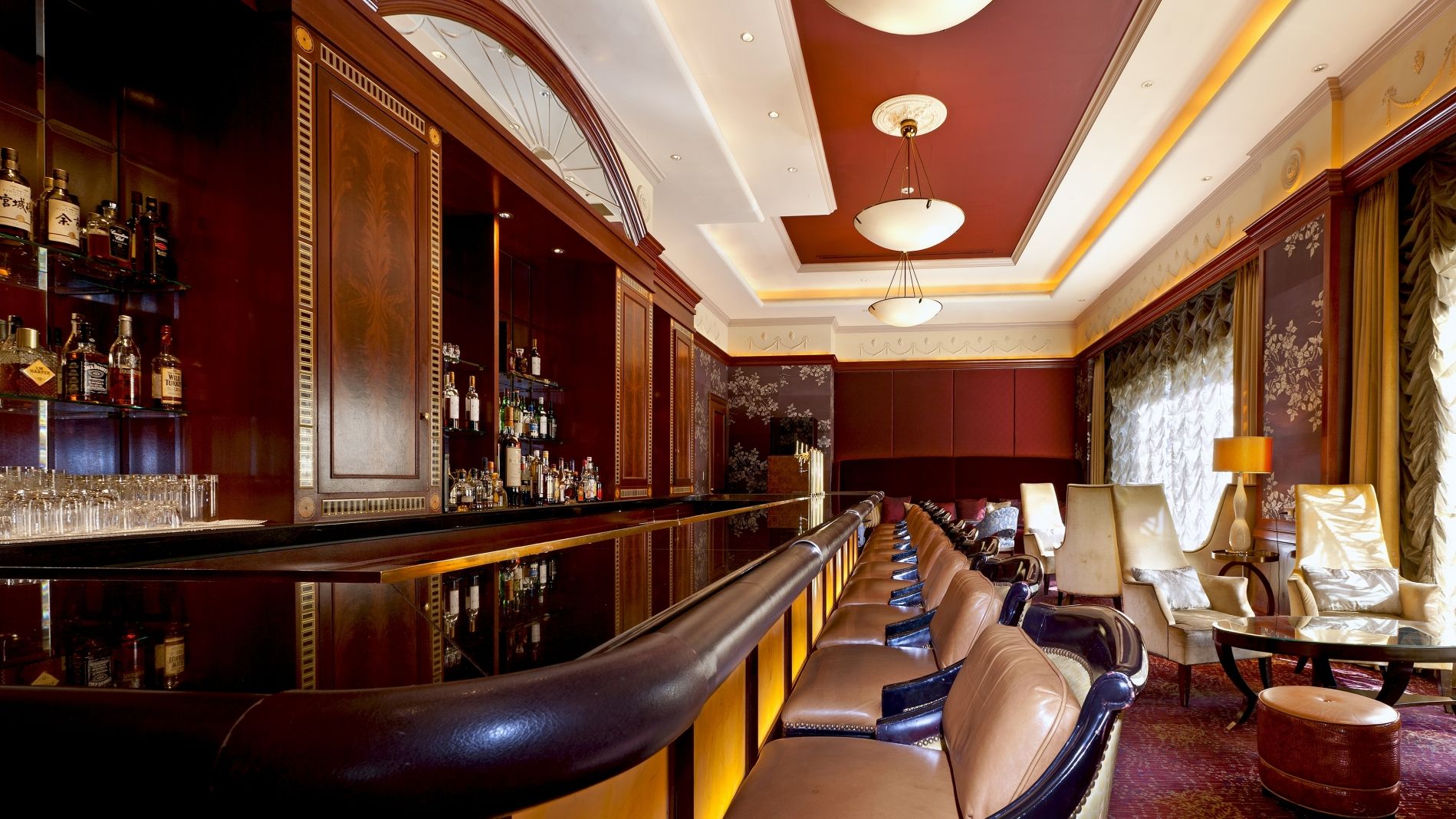 Executive Bar,The Bar
Executive Bar,The Bar
Executive Bar,The Bar
The Bar
FINE WHISKY & CIGARS
The Bar at The Westin Tokyo invites you indulge your palate on our extensive selection of single-malt whisky, Scotch, and fine cigars in the comfort and luxury of sophisticated interiors, while you enjoy premium services exclusive to our guests.
Tel: +81-3-5423-7285
Find your own pace in the Ebisu district of Tokyo and unwind in style at the hotel's main bar where time moves at a different speed. Drop in to savor an unrivaled selection of whiskys and refined spirits selected for the more discerning tastes. We take pride in our collection of premium Japanese single-malt whiskys which have won international accolades and recognition of being some of the finest of its kind in the world.
The Bar reflects a sense of distinction and offers privacy for the sophisticated individual. Enjoy a glass of single-malt in hand with a Cuban cigar to accentuate a delightful afternoon or evening. The whisky and cigar bar is a welcoming distraction in Tokyo with the perfect combination of the right menu, services, and environment. With pleasingly subdued décor and warm lighting, The Bar is an intimate and luxurious space located on the first-floor lobby of The Westin Tokyo, the 5-star hotel in the heart of the Japanese capital.
SEASONAL MENU
WA-TAIL
Jan 1 (Tue) - Feb 28, 2019 (Thu)
A new year requires a new approach without forgetting the old. Westin's new Japanese-inspired cocktails use local ingredients such as matcha, amazake and red bean soup to create a dessert-like experience you usually would not find at the bar.
Price: 1,800 JPY each
VALENTINE'S COCKTAILS
Feb 1 (Fri) - Feb 14, 2019 (Thu)
The martini gets a lovely twist this Valentine's, with cherries rather than olives topping our espresso cocktail and raspberry topping our white chocolate cocktail. Sweet yet exciting: the way love should be.
Price: 2,000 JPY each
ICHIRO'S MALT WHISKY
Jan 1 (Tue) - Feb 28, 2019 (Thu)
Fans of Japanese whiskies will perk up at the selection at The Bar, where you can nurse a glass of that hard-to-find, aged amber liquid.
Price:
Ichiro's Malt Wine Wood Reserve
45,000JPY(Bottle)2,600JPY(Glass)
Ichiro's Malt Mizunara Wood Reserve
45,000JPY(Bottle)2,600JPY(Glass)
Ichiro's Malt Double Distillers
45,000JPY(Bottle)2,600JPY(Glass)
Ichiro's Malt & Grain Limited Edition
44,000JPY(Bottle)2,700JPY(Glass)
WHISKY FLIGHT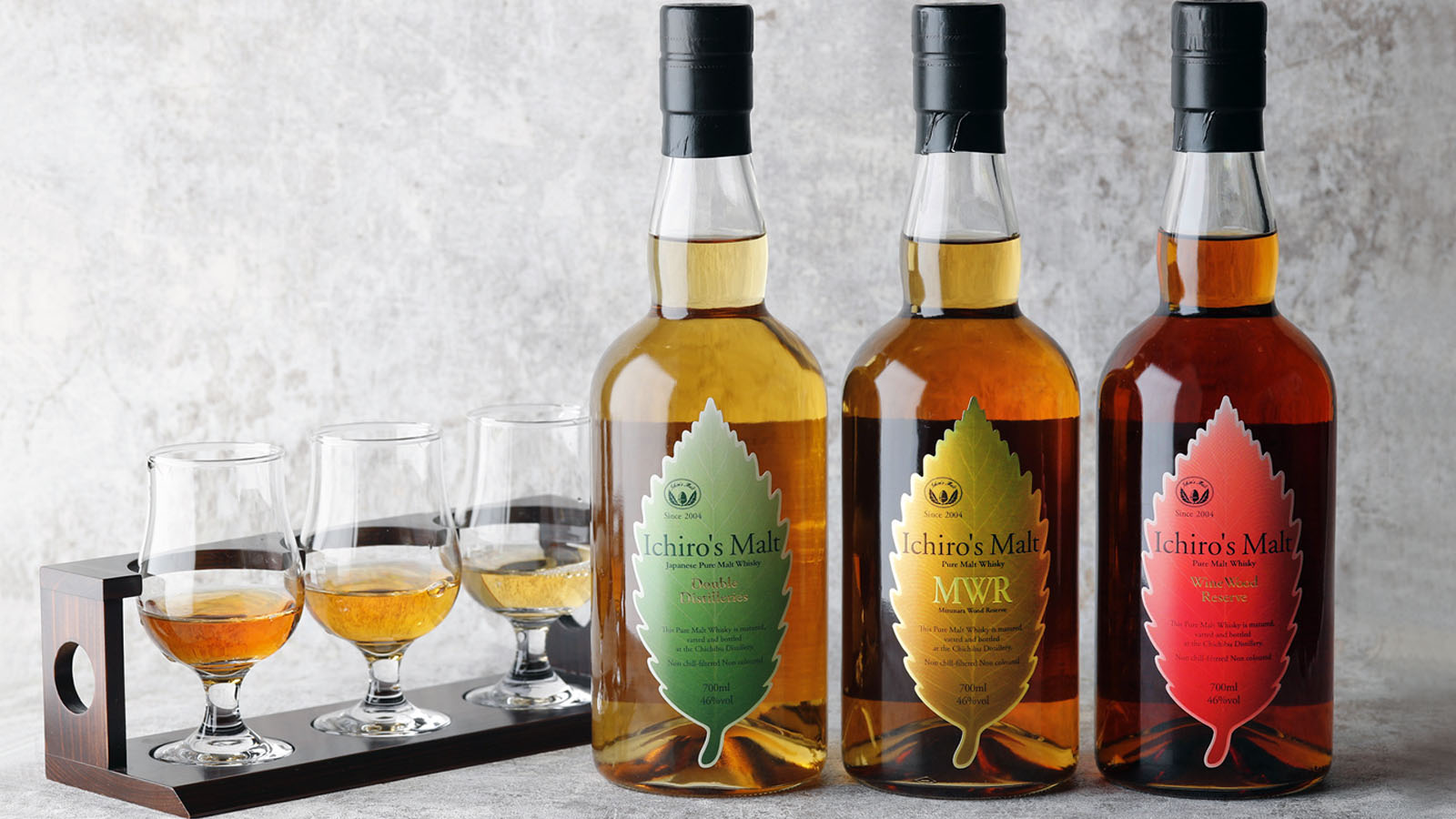 ICHIRO'S MALT
Enjoy these extraordinary Ichiro whiskies with our Whisky Flight menu. Each whisky is accompanied by snacks selected by our bartenders to bring out and enhance the subtle flavors of the whisky.
- Ichiro's Malt Double Distilleries
- Ichiro's Malt MWR
- Ichiro's Malt Wine Wood Reserve
Price: 3,800 JPY per guest
Information
Dress Code: Smart Casual
Smoking Permitted: Yes
Hours: 11:00 AM - 12:30 AM
Phone: +81-3-5423-7285